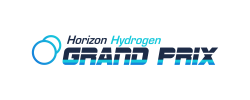 As many governments struggle with reviving economies due to COVID19, there is growing investment in Hydrogen as a renewable resource to power cars, trains and much more. Hydrogen power can help countries diversify their economy and grow a new industry. The growth of this market will be driven by Hydrogen cars as an alternative to electric cars. US, China, Japan, Korea expect the Hydrogen car market to grow exponentially from 2022 to 2030.
To support this growth, government must invest in technology education to prepare the future workforce for this high skill, and most likely, high paying, rewarding careers. This starts at school and as early as grade 7.
iDESIGN Solutions has partnered with Horizon Educational to bring a high level Hydrogen car race competition to inspire student, and parent, interest in this lucrative field. The race is an endurance race using an RC car chassis equipped with a Hydrogen Fuel Cell. It is called the H2 Grand Prix. We have held successful events in LAUSD and throughout California with Toyota being a big sponsor.
We, as a company, believe friendly competition drives interest in STEM careers. We have seen it first hand with VEX Robotics competitions. Kids who compete in robotics competitions are more likely to go to college or university in a related engineering field. Parents tell us that VEX Robotics competitions have inspired their kids like no other educational program. We feel the H2 Grand Prix will do the same for renewable energy.
iDESIGN is your source for complete turnkey classroom solutions that incorporate science lessons surrouding hydrogen and develop into competitive hydrogen power car competitions. Call us 1.877.730.4770 or email sales@idesignsol.com to get started.