You stride across the empty football field as you pull down your 80s shades over your eyes and send a powerful fist pump into the air. OK. OK. Maybe the end of your school year isn't as epic of an ending as that of the Breakfast Club's detention, but nonetheless, the sweet, sweet smell of Summer Break has officially hit the air. So, we've gathered a list of 16 ways other teachers are spending their summer to unwind that you can do too! Check it out:
1.
Sleep In

Without a doubt, this activity should be at the top of your list! Sleeping in past 7am would be a great change, past 9am would be quite refreshing, and sleeping in past 11am a dream come true! Getting a good quality rest can help you in many positive ways. It'll help improve your memory, increase your mood, and boost your immune system. It's a good idea to make sure that you stick to a regular sleeping schedule and aim for 8 or 9 hours of sleep a night.   

 
2.
Binge Watch a Series

Before there was Netflix, or Disney+, or even YouTube, spending a day binge watching a movie or tv series meant having to get up off the couch to flip or change out the DVD to keep watching. So why not bring a little nostalgia to your binge-watching session and dig out those old box sets you had in the 2000s. Some popular binge-worthy shows and movies that became all too popular to forget include: The Office, Friends, Harry Potter, Jurassic Park, The Hobbit, Home Alone, Planet Earth, Modern Family, The Big Bang Theory, or How I Met Your Mother.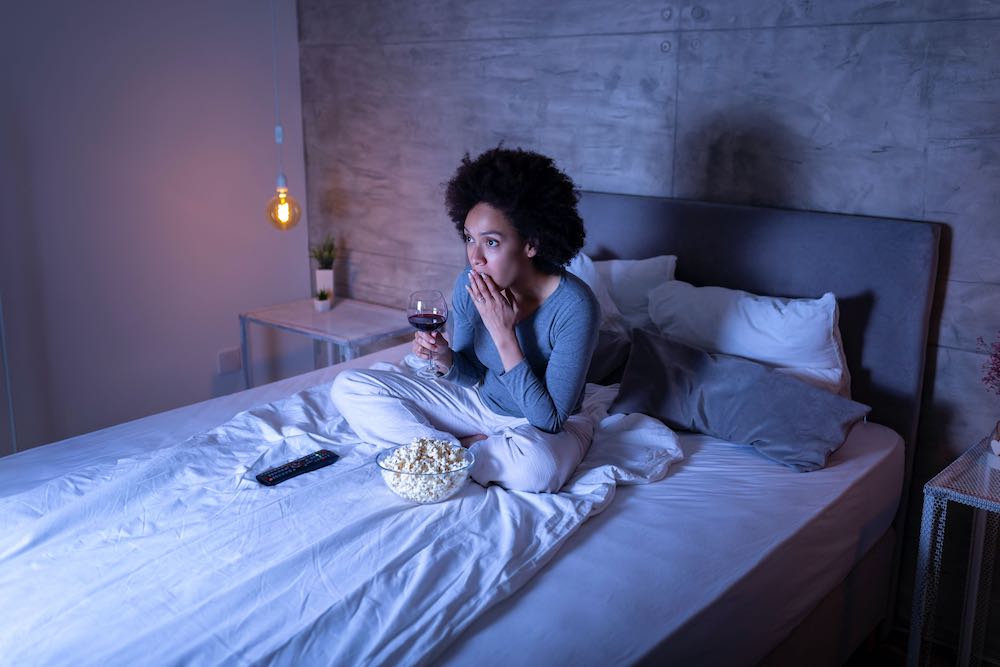 3.
Play your Favorite or Newly Released Video Games

Not everyone can relax by gaming, but for 61% of Canadians and 65% of Americans, gaming was an essential part of their routines. An activity that is nearly therapeutic to some. Video games can be an important part of improving mental health with their sense of community and shared goals within a game! So, whether your video game of choice is Final Fantasy 14, World of Warcraft, Destiny 2, Elden Ring, Counter-Strike, Fortnite, or maybe it's simply Candy Crush or Animal Crossing, enjoy a few hours or days catching up on your gaming this summer break!

 
4.
Enjoy your Sundays off

Do you even remember what a Sunday off feels like anymore? With most educators spending their Sunday afternoons and evenings preparing for their week ahead, this one will feel oh so good when your Sundays will still feel like Saturdays. So, when Sunday rolls around, take to the living room and have yourself a solo dance party to celebrate a day for you!

 
5.
Go out for a Walk

At least one. Hopefully many, many, many, walks! Bask in the sun while it's out and jump in the puddles while it's raining. Going out for a short (or long) walk can significantly improve or maintain your health, especially if you can make it a daily routine! If you live close enough to shops where you frequently run errands, try walking to the store instead of driving. Have a dog? Try taking it for a walk in the morning and in the evening to boost your overall exercise in a day.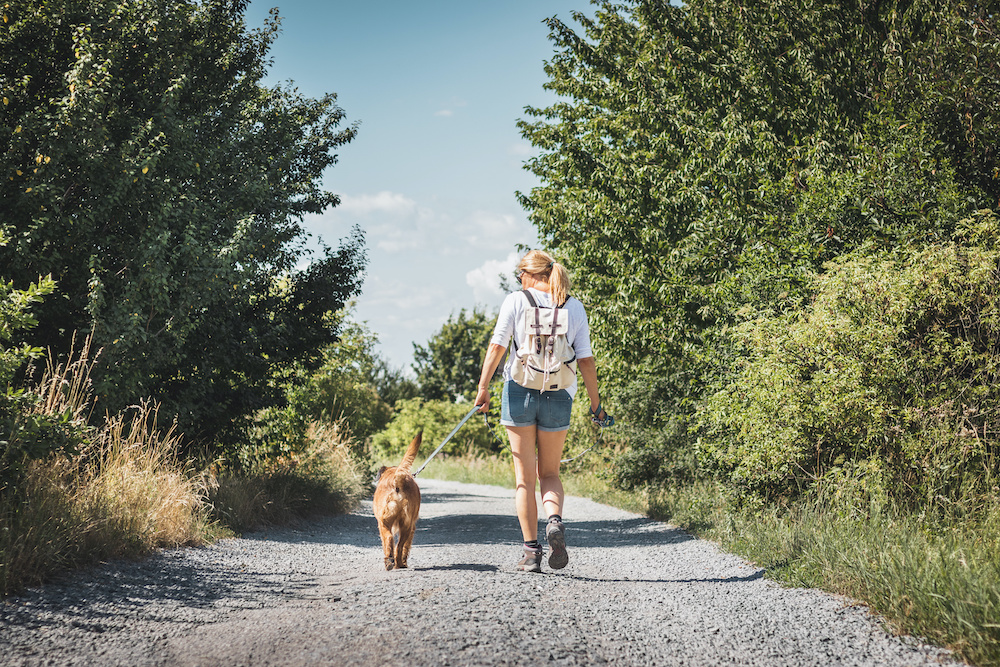 6.
Play a Board Game

Grab a friend. Ask your neighbour. Recruit your spouse. Take on a fellow colleague. You've got some board games to win! From Dungeons and Dragons, Catan, or Scythe, to more classic games such as Monopoly, Trouble, or Scrabble, the choices are almost endless. Bring a little laughter to around the table, or show everyone your competitive side, nonetheless, a core memory is sure to be made. 

 
7.
Read a Book or Listen to an Audiobook

Let your imagination run free as you curl up on the couch or lay dockside with a good book. We don't want to forget to continuously exercise our brain during the summer break and reading can do just that! Reading can be one of the most relaxing activities that also allows readers to learn something new, become immersed into another world, or provide the perfect level of entertainment value. 

 
8.
Cook a Fancy Dinner

One of the most underrated items on this list is cooking yourself a fancy meal! Now, we aren't talking about whipping up one of your HelloFresh meals. We want to see those restaurant-worthy meals with the fresh herbs, spices you have to dig out from the back of the spice drawer, and the proteins you'll normally only buy once a year. Take as much time as you need to prepare your dish! You can even dress up for the occasion. But don't forget the most important part: savour every bite!

 
9.
Go to the Beach

Or the park. Or the outdoor gym. Or the pool. Or wherever your outdoor sanctuary may be. Spend the entire day outside soaking in some vitamin D! Not only can it be very relaxing, but it can significantly elevate your mood. Plus, think of how great of a sleep you're going to have once you return home from your full day out in the sun with so much fresh air.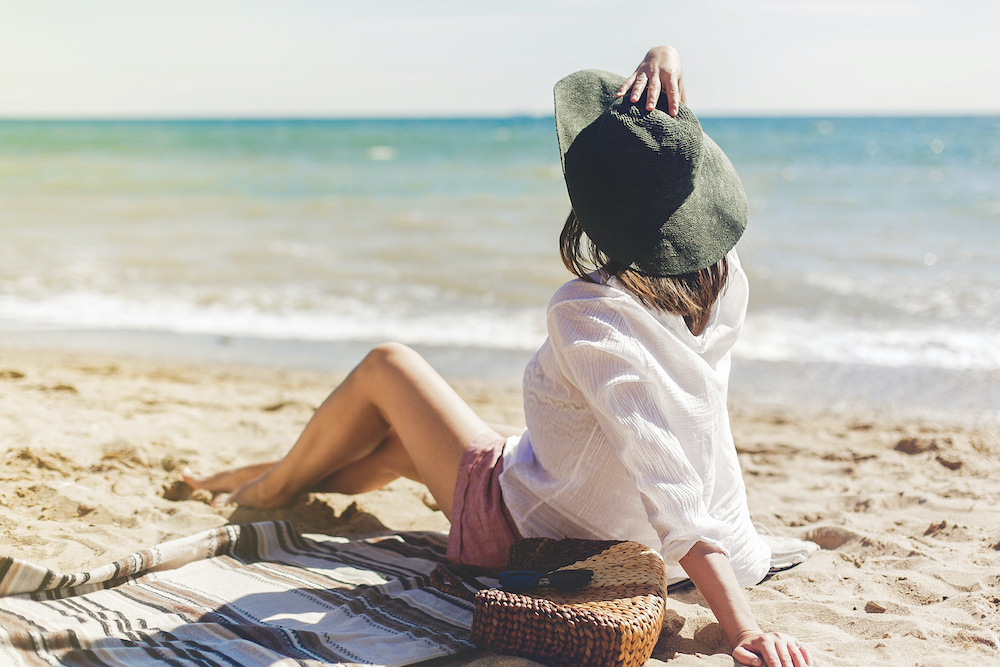 10.
Gardening

It's so simple, yet so complex all at the same time. And if you're someone who thinks that you don't have a green thumb, growing plants is a skill that can be learned, like many other skills in life. Sometimes it comes naturally, and sometimes you must work at it! Gardening can be a very rewarding hobby to take on, not to mention it's another activity to get outside. You'll find great pride in growing and raising your plant babies and flowers over the summer. And you can even grow your own vegetable or herb garden to give your wallet a small break.

 
11.
Go for a Bike Ride

We don't expect you to be riding as hard as they do in the Tour de France but taking a leisurely bike ride through the streets will do! Consider adding a basket to your bike, so that you can run errands to stores that are out of walking distance, but within biking distance. Biking is a fantastic cardio exercise that is easier on your joints than running and provides the same positive health benefits. So, get out there and feel the wind in your hair! 

 
12.
Get to the Dentist and Doctors

Maybe not as exciting as some of the other activities on this list, but still just as important. For many educators, taking time off during the school year or getting an appointment during the holidays is a nightmare and nearly impossible. So, while you have some time to yourself, don't forget to schedule these very important appointments to maintain and check in on your health! 

 
13.
Complete a Puzzle

Bringing order to the chaos is a skill most educators have mastered but doing so in a more relaxed setting can be good for the brain! Like reading books, you need to remember to continue to exercise your brain, and puzzles are a great mental exercise for this. It's a rewarding and enjoyable activity for those people who enjoy working on and solving problems. Although it may not be for everyone (almost 50% of adults enjoy puzzling), it's a great rainy day activity!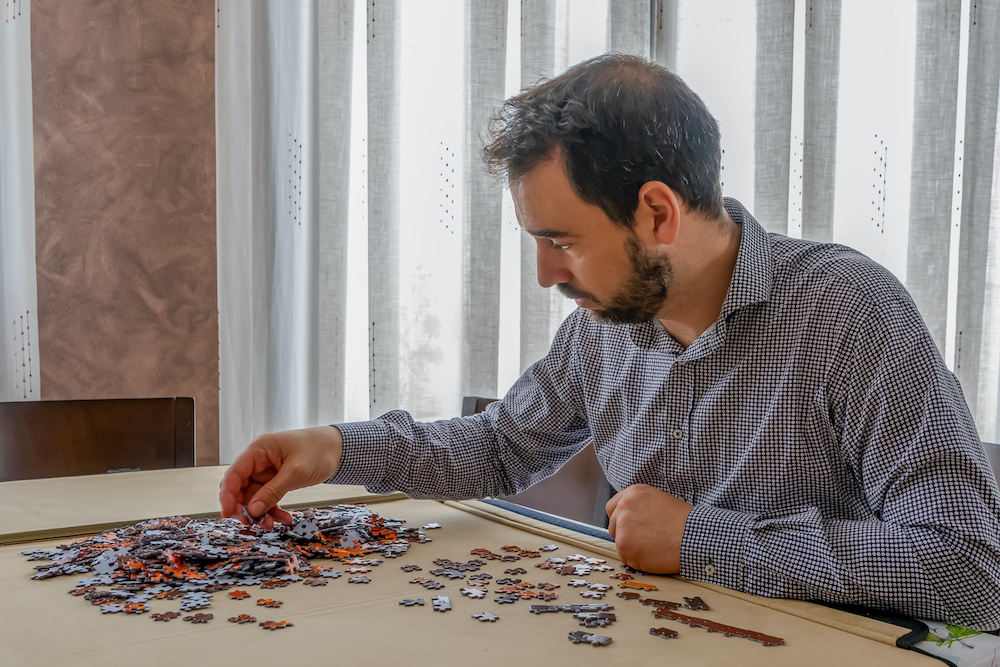 14.
Do a Craft or DIY Project

Get your creative juices flowing! Start a scrapbook, create a shadow box, paint some flowerpots, build a little library, make a birdhouse, or get a head start on any new classroom decorations you want to make. It's time to work with your hands and create something of your own.  

 
15.
Take up a New Hobby

What better time to try something new than now? Ever wanted to be in a band? Take up drumming. Love nature and animals? Try out photography. Like to always be moving? Register for a dance class. Like working with your hands? Make some pottery. Want an alternative to playing on your phone? Try knitting, crocheting, or needlepoint. It's a great idea to experiment with different activities as it may surprise you when you unexpectedly fall in love with them!

 
16.
Cuddle your Kids

Life moves fast, and kids seem to grow even faster. Don't forget to take this precious time to snuggle with your kids and fur babies. It can help release oxytocin, dopamine, and serotonin – the feel-good hormones released when we experience happiness.